DIY Bleaching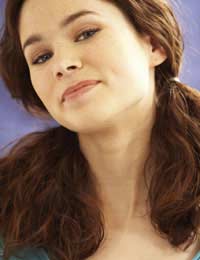 You can easily bleach your unwanted body hair on your own at home, without going to a beauty salon for it. Most women bleach their body hair themselves. Usually the brands of bleach available are accompanied by a leaflet with detailed instructions on bleaching, which are easy to understand and follow.
A commercial bleach product consists of a cream component and a powder component. The cream contains hydrogen peroxide and the powder is the accelerator, which contains ammonium bicarbonate. The bleaching paste is prepared for application by mixing the cream and the powder in the required and appropriate amounts.
Patch Test for Bleach
Before bleaching the target area, you need to do a patch test for the bleach on a small portion (about one square inch) of the target area. This is done to check if your skin is allergic or particularly sensitive to the bleach. You are required to wait for 24 hours to see if your skin has any adverse reaction. If you observe persistent skin redness, irritation or any signs of inflammation and allergy like eruptions or blisters during this period, you are advised not to use the bleach again.
How to Bleach Unwanted Hair?
Follow accurately the directions for use provided along with your bleach. First, wash the target area and clean it properly. Pat it dry. Now, use the spatula provided with the bleach pack to measure one part of powder and two parts of cream. After using the spatula to measure the powder, clean it before using it for the cream. Mix these ingredients thoroughly. Apply this paste to the hairy area evenly. Remove the paste with the spatula and wash the area after 10 minutes.
If you do not get the desired results, you can apply the mixture again for 5-10 minutes.
Bleaching – Care and Aftercare
You should follow the instructions on your pack carefully. Bleach contains strong chemicals, which if used inappropriately on the skin, can be harmful.
For the same reason, you should keep the bleach out of reach of children.
Also, contact with eyes should be avoided at all costs. Even using bleach on areas near the eyes can cause an intense stinging sensation.
You are advised to stay away from strong sunrays in the next few hours after bleaching.
Bleach should not be applied on broken, cut, bruised, infected or chapped skin.
The bleach paste should only be prepared when you require it.
Any unused paste should not be put back into the vials.
Now you know how simple it is to use bleach for body hair, you can bleach your unwanted hair on areas such as the arms, legs, etc. with ease. It is best to bleach hairs that are not too long or thick as long and thick hairs look prominent even after bleaching.
The ease, convenience and rapidity of the process are what make bleach a favourable solution for hair removal among millions of women worldwide. You can join the brigade too!
REMOVING HAIR IS FOR SALE.
This website is for sale [more info].
You might also like...