What are the Black Stains Under my Arms?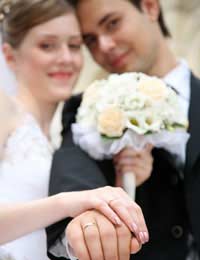 Q.
I am 22 years old and I am getting married in three months. When removing hairs from armpits I used to shave but now I have black stains on my armpits which are very noticable. I am wearing a white wedding dress which makes these stains more visible. These same stains also appear on my bikini line. What are they? What can I do?
(Ms Saima Sahrish, 11 October 2008)

A.
The development of black, or darker, areas of skin in the area of your armpit can be caused by many different ailments or circumstances, ranging from simple and easy to remedy causes to more serious conditions.
Getting Rid Of Black Stains Under Your Arms
Sometimes getting rid of black stains under your arms is as easy as switching deodorants, soaps, or lotions. Some of these products contain fragrances, dyes, or other chemicals that can react badly with your skin and hormones resulting in a darkening of the skin wherever they are applied. If you suspect that these products may be the cause of your skin condition simply discontinue use of all of your current products and switch to soaps, deodorants, and lotions that contain natural or hypoallergenic ingredients and that do not contain any alcohol.
Your clothing choice could also lead to black stains under your arms. If you purchase a shirt or blouse that is any colour other than white you will need to wash it at least twice before wearing it. This will help remove any excess dye trapped in the garment so that the colour will not transfer to your skin when you sweat.
Your choice of hair removal could also be causing the black stains under your arms. When armpit hair is removed through shaving the hairs are not cut below the skin. These cut strands of hair that lie just at the surface can leave behind the illusion of a dark shadow, especially if you have very light skin, and cause the appearance of black stains. Remedy this problem by switching to waxing or plucking to remove armpit hair.
Dry, or dead skin can also lead to the development of black stains in the armpit area. Dry skin or dead skin cells can build up on the surface of the skin and trap hair, dirt, oil, and other grimes just below the surface. This trapped debris can cause skin discolouration leading to the appearance of dark stains under the arms. To remove the dead skin cells and reduce the appearance of black stains you will need to exfoliate the area at least twice a week. You can use an exfoliating scrub that contains abrasive materials that "rub" off the dead skin cells or simply wash the area with your regular soap using an exfoliating loofah sponge or rough washcloth.
If you have tried all of the above and still suffer from black stains under your arms you may have a medical condition. Excessive sweating, also called hyperhydrosis, results when the body's glands work excessively to cool the body and release sweat. This condition is usually genetic and can be treated by a dermatologist with prescription medications or deodorants.
You might also like...