About Our Site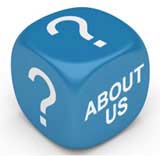 RemovingHair was formed to offer a unique reference point on eliminating unsightly hair.
Eliminating body hair is a pastime that almost all of us indulge in now and then. So if you're reading this, you're not alone. Some of us, however, need to do a bit more than a little pluck from time to time. If so, read on...
Let's be honest: hair removal isn't the sexiest topic in the world. But for many women - and even some men - unsightly body hair can be a source of deep embarrassment and discomfort. Getting rid of it seems to be the only way to go.
We founded RemovingHair to give people the low-down on the many different types of hair removal, from plucking to waxing to electrolysis.
Our concern was that there was no single site in UK that offered up-front, impartial advice on the topic, with frank information about everything from bleaching to choosing the right razor.
We even give you the history behind hair removal, and explore why it is done for sexual as well as hygienic and occupational reasons. And we tell you how to rectify hair removal mistakes - before they get out of hand!
RemovingHair was written by authors who are experts in the area, or have a particular interest in depilatory concerns. We hope you find it a source of good, solid information, and that it can help you make informed choices in future.
So say hello to a hair-free tomorrow!

Related Articles in the 'Site Information' Category...