Pros and Cons of Home Electrolysis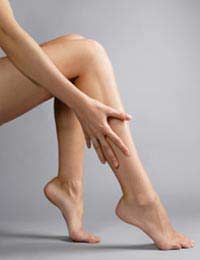 Many people want to avoid salon hair removal treatments due to the cost and time investment involved. But is it really worth trying some hair removal methods at home?
DIY electrolysis kits, for example, are widely available, promising an easy – and affordable – alternative to salon electrolysis treatments, which can be quite costly. It's no surprise that when home electrolysis kits first came on the market, they were incredibly popular.
Now that consumers have had the chance to extensively try home electrolysis kits out, however, the general consensus is that they might not be worth the investment.
While they might be cheaper and more convenient than a salon electrolysis treatment, they don't always work well and are not completely safe. And other methods of hair removal, such as laser treatments, are now considered a more viable option.
How it Works
The quality of home electrolysis kits vary considerably from one make to the next. A real electrolysis kit will have a galvanic probe – NOT electric tweezers – that is attached to a battery.
The trick is to slide the probe into the follicle alongside the hair without piercing or burning the skin. Once that is accomplished, a zap of electricity will kill the hair, which you then remove with a pair of regular tweezers.
If you use a kit that comes with electric tweezers, it will only kill the hair temporarily, as it will not destroy the follicle. That means the hair will grow back.
Be aware, however, that if the needle is inserted into the hair root, it can kill the area above the hair. This can cause new hair to grow underneath the skin, which can lead to infection and even scarring.
Advantages
DIY home electrolysis kits have a few advantages over other forms of hair removal, including:
Home electrolysis is cheaper than salon electrolysis.
You can remove hair in the privacy of your own home, which for some people can play a big role in whether or not they have specific areas of their body done.
Makes sense for people who live in a remote area and cannot travel to visit an electrolysist on a regular basis.
If you are lucky and very skilled, you might get it right – and save money at the same time.
If it goes wrong, it can go really wrong. Along with redness and swelling that can last for days, you can also experience permanent skin damage.
Can work reasonably well for people who don't have a lot of hair to remove.
Disadvantages
Here are some of the disadvantages:
Most DIY electrolysis kits are not, strictly speaking, actually electrolysis kits at all. That is because they come with electric tweezers, instead of a probe.
Electric tweezers are not considered an effective way to remove hair.
Kits that do come with a probe are difficult to use, and it will require a lot of training, innate skill and practice before you can learn to use it effectively.
Home electrolysis is time-consuming, so expect to spend hours to do it right.
If you live in a remote area or are particularly squeamish about having other people - particularly a complete stranger - remove hair from your body, then investing in a home electrolysis kit might make sense.
If you do buy one, however, make sure it has a probe – not tweezers – and expect to spend time perfecting your skills to get it right. Sterilise all your equipment, work slowly and carefully, and expect to spend even more time to make sure you insert the needle properly, and not pierce your skin.
If in doubt, it's better to visit a salon or try a different type of home hair removal. You can risk permanent skin damage if a home electrolysis treatment goes wrong, and in the long run, it's not worth it.
You might also like...