Removing Ear and Nose Hairs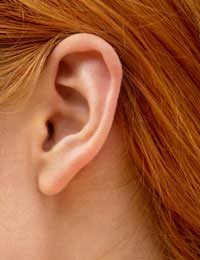 Excess ear and nose hair is not generally considered a very pleasant sight, and it's one that most of us believe is confined to old men with bald heads and no teeth. Actually, as we get older most of us will have a surplus of hair in our noses - and sometimes in our ears – and it's not an entirely bad thing.
Ear and nose hair serve several purposes. Ear hair helps protect our ears from both foreign objects and unduly loud sounds, while nose hair is important to our senses of smell and taste, and also helps us warm up the air we breathe and keep out pollutants. Men are generally hairier in those areas than women, but the fact is that most of us find we have more hair than we find aesthetically pleasing in those areas as we age.
But if your friends keep telling you to brush your nostrils, or if you keep getting ear hair trimmers from the office Secret Santa, maybe it's time you took a good, hard look at yourself. If the nose and ear hair are getting too much there are easy ways to take action: do it now before you become the butt of one office joke too many!
Hair Removal Methods
Several methods are employed by individuals to get rid of excess nose and ear hair. Which method you choose depends on how hairy you are, and what results you want. They include:
Tweezers
Tweezing out excess hair in the nose is an option for people with an incredibly high pain threshold – and for those who only have a few rogue hairs to tweeze. Clean tweezers with an astringent or rubbing alcohol first to avoid infection and isolate hairs before you pull. Afterwards, a cold flannel can take away any irritation. Do the same for ear hair. Not recommended if your nose is very hirsute.
Scissors and Shaving
Not the best option as there is always the risk you could cut yourself and get a nasty infection. Still, using clean nail scissors – disinfect them first – can be less painful than tweezers. The result, however, will last less time as you are not pulling the hair out from the root. If you choose to shave, just be very careful not to nick the outside of the delicate ear tissue.
Nose Hair Trimmers
These special trimmers are designed especially to avoid cutting the delicate and sensitive skin in our ears and noses. The special rotating blades are not exposed fully, which means they are safer than scissors. A worthwhile investment if you need to trim regularly. Be careful of outlandlishly cheap products on the market – they are no doubt cheap for a reason, because they don't work well or could be considered a safety hazard.
Waxing
As wax can drip dangerously into your ear canal, DIY ear waxing is not recommended (ditto for DIY nose waxes). Instead, visit a professional salon which performs this procedure daily. Remember, looking into your own ear is high nigh to impossible, so next time you're at the barber's, boys, ask them if you need to do something about eradicating that ear hair!
Melting
Using hair removal products which claim to "melt" hair away is not recommended on delicate skin in the ears and nose. The vast majority of these products are manufactured for use on less sensitive parts of the body, such as the legs. Be very careful if you go down this route – not recommended.
Men suffer more from ear hair than women, and men with hormonal problems or who come from certain ethnic groups may have hairier ears or nostrils – and indeed, more hair all over – than others. No matter what the reason, however, excess hair is a force that can be reckoned with quite easily.
Getting rid of unwanted hair in our noses and ears is not a very romantic task, but it's a lot more romantic than showing up on a date with a nostril full as a thicket. Good grooming is a must for both men and women, and often grooming begins with our noses and ears. Good luck!
You might also like...