Benefits of Laser Treatment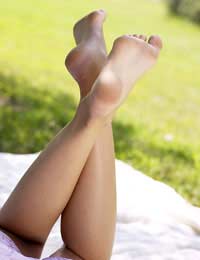 Laser hair removal is taking the world by storm, with more and more people opting for this ultra- modern technique of body hair removal. Stories of laser being a very effective, fast and pain-free way to get rid of those extra, unwanted body hairs are always doing the rounds.
Some of the advantages of laser hair removal are:
Less Pain and Discomfort
Laser causes much less pain and discomfort than most other methods of hair- removal like electrolysis, waxing, plucking, etc. The pain felt is more like a sensation of warmth, tingling or as most people call it- 'like a band snapping against the skin'. This discomfort is usually quite tolerable, and most laser clinics apply topical anaesthetic creams or cooling lotions to minimise it, though the anaesthetic creams should be used only under the supervision and after consultation with a physician.
Long-Lasting
Hair removal by laser lasts much longer than the temporary methods of hair-removal, although hair is not removed permanently. This, coupled with the greatly reduced hair re-growth, makes laser a very effective way of achieving near permanent hair- removal.
Greatly Diminishes Hair Re-growth
Laser energy targets the hair follicle and disables it, thereby significantly diminishing hair re-growth. Also, any hair that re-grows is finer and lighter in colour. There is about an 80% reduction in the amount of new hair growing after laser treatment. This effect may be enhanced by undergoing maintenance laser treatment once or twice a year for a couple of years.
Good for Large Body Areas as well as Small
Laser hair removal works extremely well for removing hair from any body part- small or large, as it is much faster when compared to other hair- removal methods like electrolysis which would take a couple of years to remove hair from a larger area. Laser is, therefore, the preferred method of long lasting hair removal from large body areas.
Minimal after Effects
Hair removal by laser causes minimal after effects. The minor redness usually subsides in a day or two. Depigmentation and skin burn are rare, and can be avoided by taking proper precautions. The laser light beam only travels up to the skin, and therefore, does not harm any body organ except the hair follicle.
Faster Way of Near- Permanent Hair- Removal
Laser is the fastest way of achieving long-lasting hair removal. Removal of hair by laser from smaller areas like the upper lip takes only a few minutes, and gives quite a good result after 3-4 sessions of treatment. With no other method of hair removal is it possible to remove large amounts of hair in such a small duration of time for so long. Laser energy targets a large number of hair follicles with a single beam of light, causing the process to be one of the fastest in the history of long lasting hair- removal.
Best Way to Get Rid of Coarse, Dark Hair
Laser is the best way to get rid of coarse and dark body hair, which is usually the most conspicuous, unsightly and difficult to remove by other methods of hair removal.
Laser hair removal has been labelled as the new generation hair removal technique. It keeps you hair-free longer than most other techniques, reduces hair re-growth with minimal discomfort and side-effects and that too in a jiffy. What else would anyone want?
You might also like...