Problems with Laser Treatment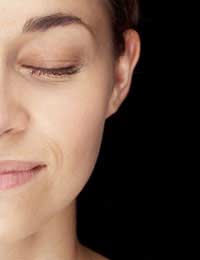 Laser treatment is the latest trend in hair- removal with promises of a quick relatively pain- free and permanent hair-removal. But, before you venture into this seemingly promising territory, you should get to know that not every bit of these promises is completely true. Let us explore the problems with laser hair removal.
Not a Permanent Hair- Removal Method
The biggest myth about laser treatment is that it provides permanent freedom from body hair. The maximum laser hair removal does, is to considerably retard the re-growth of body hair, by around 80%. But, hair does re-grow, although it is usually finer and sparser. Thus, laser is much better than the temporary methods of hair- removal, but, if you are seeking a really permanent solution for your body hair, laser might not be the answer.
Suitable Only for Dark Hair and Fair Skin
The suitability of laser hair-removal only for the combination of dark hair and fair skin restricts its use to a narrow range of individuals. The laser light targets the melanin pigment in the dark hair and hence, its use on dark skin, which has more melanin, causes the laser radiation to be absorbed by the skin also, leading to skin depigmentation. Laser hair-removal is not suitable for blonde, brown, red or grey hair, although new advancements are being made to develop a laser technology for removing light coloured hair. However, this might take a few years before acquiring more concrete shape.
Laser Hair-removal can work on skin as dark as Mediterranean and no darker; that too only with extra care. If you have a dark skin tone and are considering laser as an option, do have a patch test with laser done on a small area of your skin to see how it responds.
Laser hair removal is also not suitable for tanned skin. It is strongly recommended to get rid of your skin tan before embarking on laser hair removal.
No Long-Term Evidence of Efficacy and Safety
The laser hair- removal technique is quite new, with history of only a few years, so, it has not been possible to know about its long term effects on hair- removal, re-growth and on the skin.
Costly
Laser hair removal is one of the costliest methods of hair-removal. Therefore, you must evaluate its cost-benefit ratio and decide for yourself whether it would be worth the money spent. Each session of laser hair removal may cost you 30-150 pounds, depending on the price of that specific laser clinic and the body area, and even small body areas need at least 3-4 sessions for complete hair-removal.
Skin Problems with Laser
Dark skin is particularly susceptible to changes in skin pigmentation and sometimes, even skin damage by laser. The melanin pigment in dark skin absorbs the laser energy causing skin depigmentation and sometimes, even skin burn and scarring due to the excess laser heat absorbed. Many people experience either patches of skin lightening or darkening after laser treatment, most of which normalises in a few weeks to months.
Repeated Treatments Required- Not an Instant Fix for Body Hair
Depending on the area of body being treated, laser hair-removal can take anywhere from 3-7 treatments with an interval of usually 4-6 weeks between each treatment. This is because laser only targets hair that is in the anagen or growing stage of the growth cycle and not hair in the resting or dormant phase. Repeated sessions are required because the hair which was in the resting stage in the previous session may have entered the growing phase now and would now be effectively removed by the laser treatment.
With repeated sessions, the hair will initially weaken and shed off, and hair re-growth will get significantly reduced. However, some people may require maintenance laser treatments once a year for a couple of years to attain the desired result.
Laser- Damaging for Area near Eyes
Hair removal from areas near the eyes such as eyebrows or the space between the eyebrows should not be attempted by laser as laser energy has harmful effects on vision. That is the reason you need to wear protective goggles while you are undergoing laser hair- removal for any body area.
Laser Hair-Removal- Not Everyone Responds
One of the important concerns about use of laser for hair removal is that not everyone responds to it. Some people may not respond at all, even with repeated sessions. This individual variability depends on skin type, any medical condition underlying excessive hair growth, other methods of hair-removal used in the past, quality of hair and some unexplained factors. The degree to which one responds may also vary from person to person. Thus, one needs to be aware of the fact that efficacy of laser hair-removal is definitely not a thing which can be guaranteed for anyone.
Thus, it is important to know that laser hair- removal will not grant you a completely hairless body instantly, completely or forever, and that the results may vary for different people. However, if you think you are a suitable candidate for it and find the benefits attractive, it would be worth a try. You may just be smiling your way to a hairless body!
You might also like...