Choosing the Right Method of Hair Removal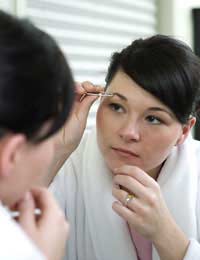 Hair can be both a boon and a bane. While most people consider a lovely crop or mane on the head a boon, body hair has become a bane for most mortals in modern times. A smooth, hair free body is so much in vogue that it would figure highly in the wish list for most people.
There are plenty of methods for hair removal these days. If you are in a dilemma about which method of hair removal would best suit you, the following factors could help you in making the right decision:
Permanent versus Temporary
First, you should decide whether you would like to opt for a temporary or a permanent method of hair removal. Permanent methods of hair removal like electrolysis and a near permanent method like laser are extremely costly as compared to the temporary methods. Also, they may take months or even a year or so to remove hair from a single body part.
Electrolysis is considerably more time-consuming and is, therefore, best for permanent hair removal from small body areas. While making a decision, you should keep in mind that both these methods have the potential of causing a small degree of skin damage like scarring or pigment alteration, if not correctly performed. Also, a minor percentage of people do not respond to these methods of hair removal.
But, if you desperately want to get hair free forever, can afford and have the time for it, one of these methods might just be the thing you are looking for!
Body Parts Requiring Hair Removal
Facial Hair Removal
For Women:
Stray hair on the face and other parts of body are best removed by plucking
For eyebrow shaping, the most highly recommended are the time tested methods of threading and plucking
Waxing is also commonly used for eyebrow shaping and for hair removal from other parts of face like upper and lower lips, chin and sideburns. However, if waxing does not suit your skin, which you can find out by testing it on a small area of your skin, you should avoid it at all costs as facial skin is very sensitive. In such a case, threading would be a more suitable option.
Bleaching is a widely used method for lightening facial hair and works best on short, fine and dark hair. It is absolutely pain free, so, if the degree of pain is the clinching factor in your choice of a hair removal method, bleaching is one of the best options available as waxing, threading and plucking can be painful.
If you would like a permanent shaping of your eyebrows, you should consider electrolysis. Laser hair removal is harmful for areas near the eyes and is, therefore, not recommended.

For lasting hair removal from other parts of the face, both electrolysis and laser are good options, with laser being much faster and less painful than electrolysis. Electrolysis also carries the highly undesirable risk of scarring if not correctly performed.
You are strongly advised to do a patch test on your skin before using waxing or bleaching for facial hair removal.
For Sensitive Facial Skin
If the skin of your face is particularly sensitive, the best hair removal method for you would be threading, as threading is gentle on the skin in contrast to depilatory creams, bleaching, waxing etc., which can cause adverse effects like skin darkening or lightening and wrinkles.
For Men:
Shaving is the most commonly used way to get rid of facial hair among men. But, if you are a male, tired of performing this daily ritual and want to attain a long-lasting smooth, well-groomed look, laser hair removal is the best option for you as it is fast and effective.
Hair Removal from Arms, Legs and Underarms
Hair removal from arms, legs and underarms can be done temporarily by waxing and epilating. Both waxing and epilating last for 3-6 weeks and thus, you are free of the hassle of hair removal for at least this period. However, both these methods do require you to endure some pain. If you want a more convenient, easy-to-use-anywhere and mess-free option, you should choose epilators over waxing.
Shaving is also commonly done to remove underarm and leg hair, but, it needs to be done almost daily to avoid the appearance of a stubble which can be quite unsightly.
Another method which is employed by millions of women worldwide to remove arm, leg and underarm hair is depilatory creams. This method is absolutely painless, lasts for a couple of weeks or so, is cheap and thus, quite popular. But, a lot of people experience skin darkening or irritation with the use of these creams due to the harsh chemicals present.
Bleaching is another painless option used for these body parts, which lightens dark and fine hair without removing them and gives you a hair free look minus the hassles of ingrown hair, stubble or re-growth. You should do a patch test on your skin before bleaching to ensure that your skin is not allergic to it.
Hair Removal from Other Body Areas
Hair on other body areas like chest, back, abdomen and bikini line also demand our attention for their removal.
Waxing is a fairly good option for hair removal from large areas like chest, back and abdomen in both men and women. For women worried about unsightly back hair, bleaching is also an effective and pain free method.
For hair removal from the bikini line, waxing, epilating and shaving are the most frequently employed procedures. Both waxing and epilating are painful and the bikini area being especially sensitive, hair removal needs to be done with extra care. Shaving is a painless way to remove bikini hair, but, needs to be done almost daily if you want to flaunt that smooth hair free look on the beach.
Laser hair removal is the treatment procedure of choice for long-lasting hair removal from larger body parts like back, chest, stomach, arms and legs as it is considerably quicker, less costly and less painful than electrolysis. Also, it is becoming increasingly popular for removing unwanted hair from the underarms and bikini line as it takes only 4-6 treatment sessions of a few minutes each, to remove hair from these smaller areas.
Type of Body Hair
Laser is most effective for people with dark hair and fair skin, although newer types of lasers are appearing on the scene, which claim to be effective for a wider range of hair and skin colours
Electrolysis is difficult to perform on thick, coarse and stubborn hair
Plucking is a convenient method only for areas where body hair is sparse
Waxing and epilating require hairs to grow to a certain length before they can be removed
Bleaching is most suitable for dark and thin hair, and not for thick and long body hair
Threading and shaving are the hair removal methods which can remove all types and lengths of unwanted hair effectively. However, shaving cannot be done on body parts like the face (for women) and needs to be done much more frequently.
Special Conditions
Pregnant women should take their doctor's advice before undergoing any hair removal treatment. Hair removal medications, chemical methods of hair removal and also electrolysis and laser should be avoided as far as possible during this period.
For people using vitamin A creams or tablets, waxing should be avoided as it can cause skin tearing or peeling. Threading is the preferred way to remove hair in this case.
For transsexual people, electrolysis is a very commonly employed way to remove the troublesome body hair permanently and get the desired look
So, you can embark on your hair removal journey after choosing your favourite method of hair removal from among all of these attractive options!
You might also like...