Electrolysis and Re-Growth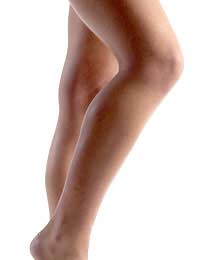 Electrolysis is the only method of hair removal which has proved its mettle as a permanent hair removal technique for more than a century now. Hair re-growth after a complete course of electrolysis is negligible in most people as compared to other methods of hair removal.
Re-Growth Rates after Electrolysis
A few studies have been performed to find out the hair re-growth rates after electrolysis but, no conclusive evidence has come forward.
Most people do experience some re-growth after the initial sessions of electrolysis, but, most of this comprises of hairs that were not removed by electrolysis earlier as they were not in the right phase of the growth cycle. After a year of treatment, maximum patients report no re-growth of hair.
Factors Governing Hair Re-Growth after Electrolysis
Partial to full hair re-growth does occur in a number of cases. Re-growth rates are variable, depending on a number of factors and varying from person to person. Some of the factors on which re-growth after electrolysis depends, are:
Skill and Expertise of the Electrolysis Professional
The expertise of your electrolysis professional is one of the most important factors determining hair re-growth after electrolysis. A good electrolysis job requires a precise insertion of the needle into the base of the hair follicle, and an accurate strength and duration of current to be passed. Even a minor deviation from the correct procedure can result in inadequate destruction of the hair follicle, which would cause recurrent re-growth of hair.
Growth Cycle of Hair
Only hairs that are in the growth or anagen phase of the growth cycle are amenable to removal by electrolysis. Hairs that are in the resting phase or telogen phase are not affected by electrolysis, so that when they grow after a few weeks of an electrolysis session, they are commonly mistaken for re-growth.
It is considered that shaving body hair 4-5 days before an electrolysis session ensures that the hairs are in the right phase of the growth cycle for electrolysis to be effective.
Quality and Type of Hair
Electrolysis works best and fastest on fine hair. Coarse, thick and curly hairs take longer and require greater number of treatment sessions to be removed. Also, even on removal, these hairs may have more chances of re-growth due to greater strength of the hair follicles, which are not easily destroyed by normal duration and strength of current used.
Frequency of Electrolysis Sessions
In general, the more frequent the electrolysis sessions, the better the chances of achieving a more complete and permanent hair removal without re-growth. Frequent treatments further weaken any new re-growth after electrolysis, so that hairs become very fragile and are not able to regain enough strength to grow again.
Any Underlying Medical Condition
People who suffer from medical conditions, like a hormonal imbalance causing excessive hair growth or hirsutism, may not find electrolysis effective as a permanent method of hair removal as they will observe significant re-growth of hair even after electrolysis, until their underlying condition is adequately treated. They should consult their doctor and their electrologist for appropriate guidance and treatment.
Other Methods of Hair Removal Used in the Past
Any method of hair removal used in the past, over the area undergoing electrolysis, also affects the results of electrolysis. If a person used waxing or epilating for hair removal, in the few weeks preceding electrolysis, the re-growth seen after a few weeks of electrolysis will not be due to inefficacy of electrolysis, but, due to the fact that these hairs are newly grown hairs that were not subject to electrolysis earlier as they had already been pulled out by waxing or epilating.
Responsiveness of the Individual
About 5 to 10 per cent of individuals are non-responsive to hair removal by electrolysis. These people experience significant re-growth of hair after electrolysis. The exact cause of this non-responsiveness has not been determined.
Electrolysis is known for its efficacy in the arena of permanent hair removal, particularly if performed by a competent electrolysis professional. Most of the hair re-growth that people experience is usually temporary and after a year or more of hair removal by electrolysis, only a very small percentage of patients still observe hair re-growth, which is mainly due to non-responsiveness or any underlying medical condition in the individual.
You might also like...