Finding a Professional for Electrolysis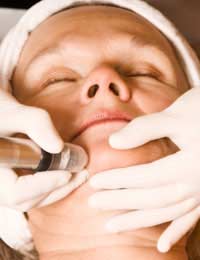 Electrolysis is a hair removal procedure which requires proper knowledge of the technique as well as skill and expertise for those practicing it.
The outcome of electrolysis for hair removal depends greatly upon how adept and experienced the electrologist is. For this reason, the certification and registration of electrologists with appropriate professional bodies has been made mandatory, so that people undergoing electrolysis make informed and appropriate decisions regarding the choice of an electrolysis professional.
Your search for the right electrolysis professional will be easier and more fruitful if you take into account the following:
Recommendation
Friends and family members are one of the most common and reliable sources when it comes to finding an electrolysis professional. A friend or relative who has undergone electrolysis or who knows someone who has undergone electrolysis can recommend a good electrologist as well as provide more information regarding other electrologists in the area. A well-recommended electrologist should be preferred over any other one. Evidence of good results of electrolysis attained in a treated individual is the best recommendation.
Recommendation by your GP
Your GP usually has considerable knowledge about efficient, safe and reliable electrolysis practices in your area and it is highly advisable to consult him regarding your choice of an electrolysis professional.
Qualifications and Experience of Electrolysis Professionals
It is important to get information about whether the electrolysis professional you are considering has the requisite qualifications to perform the electrolysis procedure. You must make sure that he is adequately trained for performing electrolytic hair removal, and is currently licensed and registered with professional electrolysis associations and bodies of your area.
All electrolysis professionals are required to put their certificates of training, licensure and registration on full display in their electrolysis clinics.
Besides the necessary training, experience is also a consideration in making the choice of an electrolysis professional. It is strongly recommended that you should get your electrolysis hair removal done by a professional who has a large body of work to account for his abilities. Electrolysis is a technique which requires expertise to get the best results, and a qualified professional who has more experience will, in most cases, be more adept at performing electrolysis.
Visits to Electrology Clinics
If you have made a list of electrolysis professionals you wish to consider, by consulting your local yellow pages or city guide, you can narrow down your search, first by trying to obtain recommendations and then, by personally visiting these electrology clinics to get an idea of their standards of care and quality.
What Should you Keep in Mind while Visiting Electrolysis Clinics?
While you visit an electrolysis clinic, you are supposed to gather information about and gauge to an extent, the following facts about the electrology practice:
That the electrolysis clinic adheres to high standards of quality and hygiene - there should be stringent adherence to the rule of using only sterilised equipment and disposable needles for electrolysis and rigorous standards of performance
The electrolysis professional is licensed, knowledgeable, experienced, and concerned about the safety of patients
The electrolysis professional is aware of the latest techniques in electrolysis and how to apply them for the patients' benefit
That he is able to give appropriate advice to patients regarding electrolysis, taking into consideration any medical or skin condition the patient has
The patients undergoing treatment are satisfied with the results
Professional Associations of Electrologists
Professional electrolysis associations like the British Institute and Association of Electrolysis, Worldwide Registry of Professional Electrologists (WROPE) can help you in finding out whether the electrologists you are considering are registered with the appropriate professional bodies, and also help in finding out registered electrologists in your area.
You know how important it is to find the right professional for electrolysis so that you get the perfectly smooth, hair free look you crave, permanently and without any adverse effects. To be successful in your quest, you should take into consideration the afore-mentioned factors while choosing your electrologist. Good luck with it!
You might also like...