Trimming Nose and Ear Hair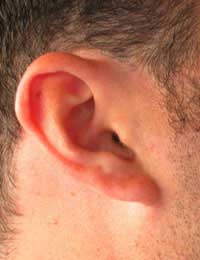 For men, a sure sign of ageing is tell-tale tufts of hair sprouting from nostrils and ears. Nothing can put a woman off more than these little hairy bunches or that rogue nose hair growing out from a nostril. They prove that not only is a man getting older, but also that he is poorly groomed.
Men start to get long hairs protruding from their nose when the female hormones begin to taper off, making the male hormones more plentiful. That means that for just about every man, nose hair – at least someday – will be an inevitable part of life.
Luckily, there are several easy ways to keep both ear tufts and those nasty nose hairs at bay, and they don't cost the earth. They can, however, be a bit painful – but you'll get used to it!
Saying Goodbye to Nostril and Ear Hair
Here are some top tips to ensure that your nostrils and ears are strictly hair-free zones…
Make sure your nose is clean first, inside and out, by blowing it thoroughly before attempting to remove any nostril hair. Ditto for your ears. If they are nice and waxy, give them a good clean. After all, the goal of this exercise is to make your ears appear pleasing, and if they are all waxy – albeit hairless – you are still missing the point.
Work in an area that is well-lit. You don't want to aim for that elusive nose air and accidentally nick your actual nose, do you? And as the inner membrane of the ear is also particularly sensitive, be careful.
Invest in a nose hair trimmer, which has an oscillating blade designed to help you avoid nicking sensitive areas. Alternatively, use a good pair of small nail scissors – but don't go too deep inside the nose or the ears.
Do NOT give in to the urge to start plucking away with tweezers, as delicate membranes can be harmed. Plucking can lead to infection and cause small lesions in the passages of your nose.
Only trim until the hair is no longer visible - not pulling the hair out by the root - even if that means you'll have to trim again in a week's time. Remember, retaining some hair is important to dissuade dirt and other particles from entering those important orifices.
If you find it difficult to see your ears – even with a mirror – you may want to ask your significant other to do the trimming for you.
The Best Hair Trimmers
If you are on the market for a good hair trimmer, this is what to look out for:
Electric trimmers are better than manual ones, as they are easy to use and generally considered safer.
Most of the major brands of electrical appliances manufacture trimmers, so it might be a good idea to go with a name you trust, and not economise at the expense of your skin.
Good hair trimmers can be cleaned easily in water so they stay hygienic.
Some "deluxe" trimmers will also claim to shave eyebrows, sideburns, beards and moustaches, but most people say they're not really worth the mark-up in price.
It's estimated that nose hair can grow at a rate of one centimetre per month, much like the hair on the rest of your head. So the next time somebody tells you to comb your nose, you'll know it's time to take action.
Keeping your nose and ears hairless is not really an art, but it can take some practice. With time, trimming your nose and/or ear hair will become part of your regular grooming routine. It's all part of reaching middle-age!
You might also like...