Waxing Saved My Holiday: A Case Study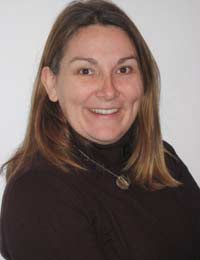 Tracy Longhurst is the first to admit that she has hairy legs. Really, really hairy ones. Funnily enough, though, nobody would ever know it – because she has them waxed regularly.
"The hair on my legs grows back really quickly if I shave it, so it would be impossible to go on a nice beach holiday without showering every morning and shaving my legs before I went out," says Tracy, a stay-at-home mum of four.
"If I didn't, I'd end up not only looking hairy, but rubbing sun cream into stubbly legs, which looks equally horrible.
"On top of that, I hate shaving my legs, I just cannot stand it. I always cut my legs and as I have knobbly knees I can't avoid cutting them as well. It's just not a very nice situation."
Out of Africa
Tracy, 40, went to Tanzania on safari with her husband several years ago before her children were born. She now has two sets of twins, aged four and seven.
"It was a photo safari and the holiday itself was fantastic, although the facilities were a bit primitive, to say the least," says Tracy, who's originally from Bournemouth.
"The worst bit was that the showers were like a fabric curtain with a bucket full of hot water next to it, water that was just warmed by the sun. And everything was all inside a tent.
"It was impossible to do anything but have a quick wash, and shaving would have been completely impossible. My husband didn't shave the entire time until we got to a hotel on the way out.
"I really do believe that waxing saved my holiday!"
Wax And Go
Luckily for Tracy, she had her legs waxed before she went to Africa. "I'm really happy that I decided to have my legs waxed before we went abroad. Waxing was the only way I would have had nice legs," she says.
"Before I had kids I used to do it regularly, about every five-six weeks. I did it all the time because I love having smooth legs and I hate shaving.
"Freshly-waxed legs feel fantastic, really smooth. It lasts so much longer than shaving and looks great.
"I have to admit, however, that I only get a bikini wax done when I am about to go on holiday. I hate it. It's painful, it really hurts. It's also really uncomfortable when it begins to grow back, and looks vile."
Hygienic Hair Removal
Tracy also finds waxing more hygienic than other forms of hair removal – especially when you are away from home.
"Even if you are in a lovely hotel, waxing means that you don't have to clog up the beautiful facilities with your ugly horrible leg hair.
"It gives you the freedom to enjoy a nice spa bath without having stubble all over.
"Waxing beforehand also saves a lot of time, and not having to worry about shaving your legs is great when you are abroad.
"On holiday all you want to do is get up and go. On beach holidays you tend to shower in the evening when you get off the beach, and you can't shave in the evening as it hurts when you have sun on your legs.
"And all you want to do in the mornings is get up and go in the pool."
Hidden Feet and Toes
Tracy, who used to work in human resources, also recommends waxing when you're pregnant – and can't reach your feet.
"The funniest waxing story is when I went in the week before I had my first C-section," Tracy says.
"I was about to have twins and couldn't lie down to have the waxing done as I was too big and couldn't lie on my back. I didn't manage my bikini line but I definitely did my legs, and I had a pedicure.
"I had to be in the most unbelievably contorted positions to the do the waxing – I think I was on all fours at one point!
"By the end of it the woman and I were both hysterically laughing. It was actually quite entertaining, and when I got up to pay I remember telling all the people in the waiting room about it.
"However, it was a very good time to wax my legs. And thank God I did, because for the next six weeks the last thing I would have had time for was to shave my legs.
"And I couldn't bend down and reach my flippin' feet after a C-section either, so it was just lovely.
"It also made people think I am much more organised that I really am!"
You might also like...