DIY Waxing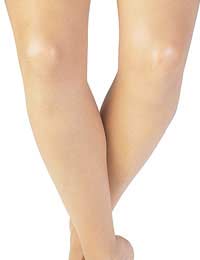 Waxing can be done by yourself at home or by a professional at a salon. The latter can be a costly affair. Waxing at home is easy once you know the proper technique, and saves a lot of your hard earned money, besides being convenient. So, why not go for it?
Pre-Requisites for Waxing
The hair should be at least 1/8th-1/4th of an inch long before you even dream of waxing it.
Ensure that your skin is absolutely dry before waxing. This means that it should be clean, oil and grease free and moisturiser free.
If you are waxing for the first time, you should do a patch test on a small area where you intend to wax, to ensure your skin is not overly sensitive to the product or suffers from an allergic reaction. In this case, you are advised not to wax, but, to use another hair removal method. (There are so many of them; it should not be a problem!)
Apply talcum powder to the target skin area profusely just before waxing, so that it is easier to wax the hair and also, for a better result.
Test the temperature of the wax on the back of your hand before starting off. It should not be so hot as to burn your skin, but should be warm enough to be effective.
How to Wax?
Apply the hot wax thinly over the hairy area and press a thin strip of cotton, muslin or cellophane over it. If the hairs are fine, a muslin strip would do, and a cotton strip would be best for coarse hair. Press this strip firmly over the applied wax in the direction of hair growth 2-3 times. Follow by holding the skin taut and pulling back the strip towards yourself with a very quick and swift movement of the hand. This is important as pulling the strip lightly, slowly or pulling it upwards rather than backwards will not remove the hair properly and will be very painful. Repeat the same procedure for all the hairy areas from where you wish to remove hair. After waxing, wash the skin thoroughly with cold water to remove any residual wax.
Waxing - Aftercare
Most people experience some skin redness and irritation after waxing. You can minimise this by applying cold compresses or ice packs over the area for 10-15 minutes. You can also apply a soothing lotion like calamine lotion or aloe vera gel to reduce the irritation. If the skin reaction is severe and persistent, you should consult a physician without delay.
Exposure to direct sun rays should be avoided for the next 24-48 hours as it can worsen or precipitate skin redness and irritation. Try to wear loose clothing, especially over the body part waxed, to lessen irritation and redness. Also, avoid using an exfoliating agent immediately after waxing. However, you should use it after a day or two to remove the dead skin accumulated over waxing.
If you wish to use cold wax strips available at most cosmetic stores, you need to follow the same waxing procedure as above except heating the wax. Also, pay attention to the guidelines for use, mentioned on the pack. Hot wax is usually considered to be more effective in removing hair.
If you are a complete novice to waxing, it would also be a good idea to get your first wax done by a professional and observe the waxing procedure to get the hang of things. This, coupled with the above guidelines on how to wax, would make you an expert on waxing your body hair, in no time!
You might also like...