Intense Pulsed Light (IPL) to Remove Hair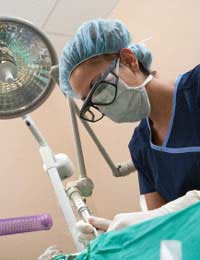 It's advertised as the most effective hair removal technique currently available in the UK. But does IPL, or Intense Pulsed Light Therapy, really work?
What is IPL?
IPL is considered one of the most innovative hair removal treatments around. Although it has been around for decades, it is only now making an impact on the hair removal community and starting to become popular as an effective epilation technique.
Basically, IPL devices, or flash lamps, are quite similar to lasers, although they are not lasers. They work on a similar concept, destroying part of the hair follicle with heat to impede growth. They work with all types of hair except unpigmented hair, although some combinations of hair and skin colour (see below) have better results than others.
A technician must be better trained to successfully do IPL therapy than to perform laser hair removal, so choose your salon carefully. If you are considering having this technique done, it's a good idea to talk with your GP first.
Many people require anywhere from four to six treatments. But although some clinics advertise that you can then successfully give up waxing and/or shaving forever if you have IPL carried out, top-ups may be necessary.
Does IPL Work?
Who knows? A study of 24 US patients that was written about in the International Journal of Cosmetic Surgery and Aesthetic Dermatology used a variety of different lasers and an IPL source to get rid of unwanted hair.
Two years later, it was found that 60 percent of the hair was still gone, making it conclude that IPL is an "effective method for long-term epilation".
Advantages of IPL for Hair Removal
IPL is easier and lasts longer than home treatments such as waxing and threading.
People with darker hair and lighter skin, who are more often than not the people who want to have hair removed, have the best results with IPL than people with other skin/hair colour combinations.
Great for larger areas, such as legs, back and bums.
Usually cheaper and faster than hair removal done with lasers.
Disadvantages of IPL for Hair Removal
Can be both pricey and painful (not a great combination!)
Unfortunately, most forms of IPL work better on certain skin and hair types. Studies have shown that IPL may not be as effective on red, white and very blonde hair.
Most people will have raised red bumps on their skin where the hair has been removed for as much as five days after the procedure has been carried out.
In some cases, certain areas of the skin may suffer permanent damage from IPL, with resulting darker skin patches. While this is not dangerous, it can be considered unsightly.
Long-term safety for this procedure has not been shown. While this does not mean it is unsafe, it also does not guarantee that is safe!
Other Uses for IPL
IPL is used as a treatment for other conditions as well, including:
Acne Rosacea
Sun damage
Broken capillaries
Certain types of birthmarks
Mottled skin pigmentation (Poikiloderma of Civatte)
IPL is not for everyone, nor does it work for everybody. Be wary of companies that promise that the procedure is painless with 100 percent hair removal and no regrowth. For most people, this is not the case!
As with any type of hair removal programme, what works for one person may not work for you. So do your research and proceed with caution. Good luck!
You might also like...