Medications for Hair Removal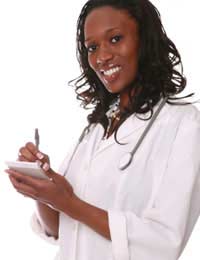 Excess hair growth need not be a cause of worry any more, as there are medications out there that can slow this troublesome, unwanted hair growth. All these are prescription medications and only two of these are licensed for use in the UK - Vaniqa and Cyproterone acetate/ethinylestradiol combination (Dianette).
None of these medications is indicated for use by pregnant or breast-feeding women as these drugs have a very high risk of causing birth defects in the newborn.
Vaniqa
This is a formulation of eflornithine hydrochloride (11.5%), which is applied externally as a cream to inhibit hair growth, especially on face. It is the second choice drug in the treatment of excess hair growth. It works by inhibiting the enzyme responsible for hair growth and proliferation. However, it does not remove existing hair; therefore, other methods of hair removal need to be used to remain hair free while using Vaniqa. This cream takes about 8 weeks to show effect and the inhibitory effect on hair growth also lasts only about 8 weeks after stopping treatment. So, hair growth recurs at the previous rates following this period.
Vaniqa is applied twice a day with a minimum interval of 8 hours between doses. The most common side effects are skin reaction in the form of redness, burning sensation, rash and exacerbation of acne. If no effect on hair growth is seen after using this cream for 4-6 months, it should be discontinued. This medicine is not recommended for use by girls under 12 years of age.
Androgen Blockers
This group of medications works by reducing the levels of testosterone or its derivatives in the body, which are frequently a cause of excess hair growth. They require a period of many months to show significant effect and hair growth recurs a few months after stopping the medications.
Cyproterone Acetate
Of the following drugs, only Cyproterone acetate/ethinylestradiol combination is licensed for use in the UK for excess hair growth in women of reproductive age group. Any of these medications should only be taken after proper consultation with a doctor.
Cyproterone acetate is an anti-androgen which is the first line of treatment for the treatment of excess hair growth, especially facial, in young women. It acts by inhibiting the binding of dihydrotestosterone with its receptor, thereby, blocking its action. It is recommended for use in cases of excess hair growth, in combination with ethinylestradiol (Dianette).
The combination also has contraceptive action, but, it should be remembered that it is not licensed for use solely as a contraceptive.
The possible side effects are loss of libido, weight gain, depression and venous thromboembolism. The risk of venous thromboembolism is a serious concern, so, the medicine is absolutely contraindicated in persons with a personal or family history of thromboembolism, those with recent surgery, major trauma, immobilisation, severe obesity and heart disease. The drug should not be taken 3-4 cycles after hair growth has stopped.
This combination is not recommended for use in excess hair growth occurring during menopause, but, the drug cyproterone alone can be used in combination with Hormone Replacement Therapy (HRT), after consultation with a doctor.
Flutamide
This is also an androgen blocker effectively used in the past for treating excess hair growth. Its use has declined in most countries now because of reports of liver damage.
Spironolactone
This is a diuretic which also has weak antiandrogenic action. Because of the diuretic effect, body fluids should be monitored to keep their level in control. The possible side-effects are menstrual irregularities, breast tenderness, headache and risk of hyperkalemia if taken along with potassium sparing anti-hypertensive medications.
While consulting your doctor, you must completely report to him your past medical history and any allergies that you may be having. Women are also required to take contraceptives while taking these drugs.
A new Hormone Replacement Therapy (HRT) drug with anti-androgen properties has appeared on the scenes, which is combined estradiol/drospirenone(Angeliq). This drug would be especially useful for menopausal women developing hirsutism.
You might also like...