Epilators for Hair Removal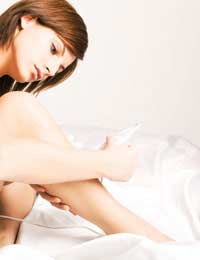 Epilators are sleek, trendy and handy electrical devices to remove unwanted hair straight from the root. They function by gripping and pulling out several hairs at a time with the tweezing action of a rotating head which can be battery operated or connected to the mains.
Where Can Epilators be Used?
An epilator can be used to remove hair from several hairy body parts like legs, arms, underarms and bikini line. Newer epilators are even designed to remove facial hair. Various models of epilators are available with specialised attachments to suit hair removal from different body parts.
Benefits of Epilating
Epilating is a great way to remove those unwanted hairs easily, anytime, anywhere without creating any mess or spending a large amount of money. All you need is a one time purchase of an epilator and the journey to hair removal will never be so smooth!
Extremely Convenient
Epilating is a very convenient way to get rid of excess, unwanted hair. You can do it anytime, in the privacy of your own home without the need to go to a beauty salon. There is no question of any mess while epilating as you have to do it on dry skin. Also, the epilator is such a compact and handy device that you will love using it!
Quick and Easy
Epilating is a fast process, particularly if you do it regularly without letting the hair grow too much. Epilating a pair of legs takes, on an average, 30 minutes or so. Using an epilator is very easy too.
Irresistibly Smooth Skin that Lasts
An epilator removes hair from the roots, so, the result is silky, smooth, hairless skin lasting for 3-4 weeks, depending on the rate of your hair growth. Also, the re growth is said to be finer, softer and sparser with time as hair is pulled straight from the roots. So no more worries about stubble for a while!
Affordable
An epilator only entails a one time cost of about £45– 50, the price varying according to the model and brand of the epilator you intend to buy. After this investment, you can enjoy the bliss of free hair removal for many years.
Can Remove Very Short Hair
An epilator can be used to remove very short and fine hair, even less than a millimetre in length. This is a big advantage over other hair removal methods like waxing.
How to use an Epilator?
Your skin should be completely dry and grease free before epilating. First, the hairs on the target area are made to stand by moving your hand against the direction of hair growth. The epilator is then, moved across the skin against the direction of hair growth, holding it perpendicular to the skin surface. If you are epilating for the first time or the hairs are long, you can trim them earlier for an easier and less painful epilating experience. Applying a moisturiser after epilating helps to comfort the skin and reduce skin irritation.
After use, you should properly clean the epilator head with the cleansing brush or wipes provided with it to minimise the chances of infection. Some brands also recommend the use of special epilator cleansing solutions, which are available for purchase, for better cleaning.
Attachments with Newer Epilators
The latest epilators are accompanied by many specialised attachments (varying with model and brand) like massaging rollers to ensure that the epilator is gentle on your skin, cleansing brush or wipes to clean the head after use, different types of heads especially designed to suit epilating of different body areas like arms and legs, underarms, bikini line and even face. Many newer epilators are accompanied by cooling gels to soothe and cool the skin and minimise the skin irritation.
Several new models of epilators have arrived which make epilating easier, less painful and more convenient by a more gentle action and covering a larger area of the skin with a single movement. Some epilators are even equipped with a light to illuminate the area from where hair is being removed.
Problems with Epilators
Adverse effects of hair removal with epilators are negligible. Some people may experience a little skin redness after epilating; however, it subsides in a few hours. You may find the process painful, but, the pain is not intolerable. Also, the skin redness, irritation and pain are more common while epilating the first few times. If you epilate regularly and frequently without letting the hair grow too long, you will hardly feel any pain. The problem of ingrown hairs with the use of epilators is a common one, but, it can be prevented to a large extent by regular skin exfoliation.
So, what are you waiting for? Don't you think the benefits of hair removal with epilators are too good to let them go ignored? Try epilating and you will feel the difference!
You might also like...
Karmin makes the best in my opinion (Y)
Gina Benet
- 22-Mar-16 @ 4:13 PM
Best I have ever used is the Karmin! <3
SummerG8
- 27-May-15 @ 3:15 PM
epilady the best to use then starting taking spirilacton (spelling) as as you get older HRt for hirsutism
ant
- 14-Apr-12 @ 11:30 PM