Do Hair Growth Inhibitors Really Work?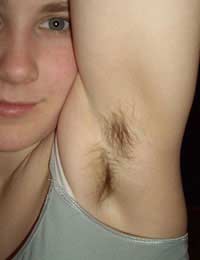 Many of us are tired of shaving, plucking and waxing regularly, in an attempt to have smooth, hairless skin. That's why hair growth inhibitors sound so appealing.
After all, who wouldn't want to use a simple over-the-counter cream or lotion that would stop hair growth, or slow it down completely? Even if it meant you had to shave only once a week instead of every day, wouldn't you want to buy these wondrous products?
Unfortunately, there is no clinical research to support the efficacy of any non-prescription hair growth inhibitors, although many people swear they work for them. But not surprisingly, the market for them is a burgeoning one. Why?
Sprays, Creams and DIY Recipes
Today's market is full of hair growth inhibitors, which do not purport to be permanent hair removal products, but ones that can slow down hair growth or make hair softer and less coarse.
The principle behind these inhibitors is not that they can destroy existing hair that has already grown, but stop new hair from growing as it enters the initial growth phase. That's why it's recommended that you combine an inhibitor cream or spray with a proven treatment, such as laser hair removal, for best results.
Hair growth inhibitors can come in many different guises, including sprays, creams, lotions and even do-it-yourself recipes you make at home. Your best bet, according to people who have tried them with varying degrees of success, is to make sure there is a no-quibble money-back guarantee if they don't work for you.
As with any products applied to skin, if you notice any unwanted side effects discontinue use immediately. That can include skin redness, noticeable skin sensitivity, rashes, itching etc. If problems persist after stopping treatment, see your GP without delay.
Prescription Medications
Some oral medications have been proven to slow down hair growth. They are only given on prescription, however, as they may have unpleasant side effects with some people. If you are interested in any of these, ask your GP for more information.
Vaniqa is one cream that some people have found works for them, although others have experienced no positive results whatsoever. It can be prescribed on the NHS, and is specifically recommended for women who suffer from excess hair growth due to PCOS, or polycystic ovarian syndrome.
Some women say that Vaniqa works especially well in between laser hair removal treatments, as it slows hair growth and makes it easier for the laser to get rid of the rest of the hair remaining. It is only recommended for use on the face, however, and is not for use on other parts of the body.
Some oral contraceptives can also help slow down hair growth, in particular, tablets such as Yasmin and Dianette. The latter contains an anti-androgen which helps to oppose male hormones, and is therefore sometimes prescribed to women who have the condition hirsutism, characterised by excess facial or body hair.
Again, these medications are only available or prescription, and are for people who have medically recognised conditions that cause excess body hair, not just those who want to make everyday hair removal that little bit easier.
Mixed Reports
Hair growth inhibitors have mixed reports, and it's a question of trial-and-error about whether you will have any success or not if you choose to go down this route.
As the jury isn't really out yet, whatever you do, play it safe. Buy only licensed products, and report any negative side effects to your doctor straightaway.
You might also like...